One of a Kind S , Explorer Tank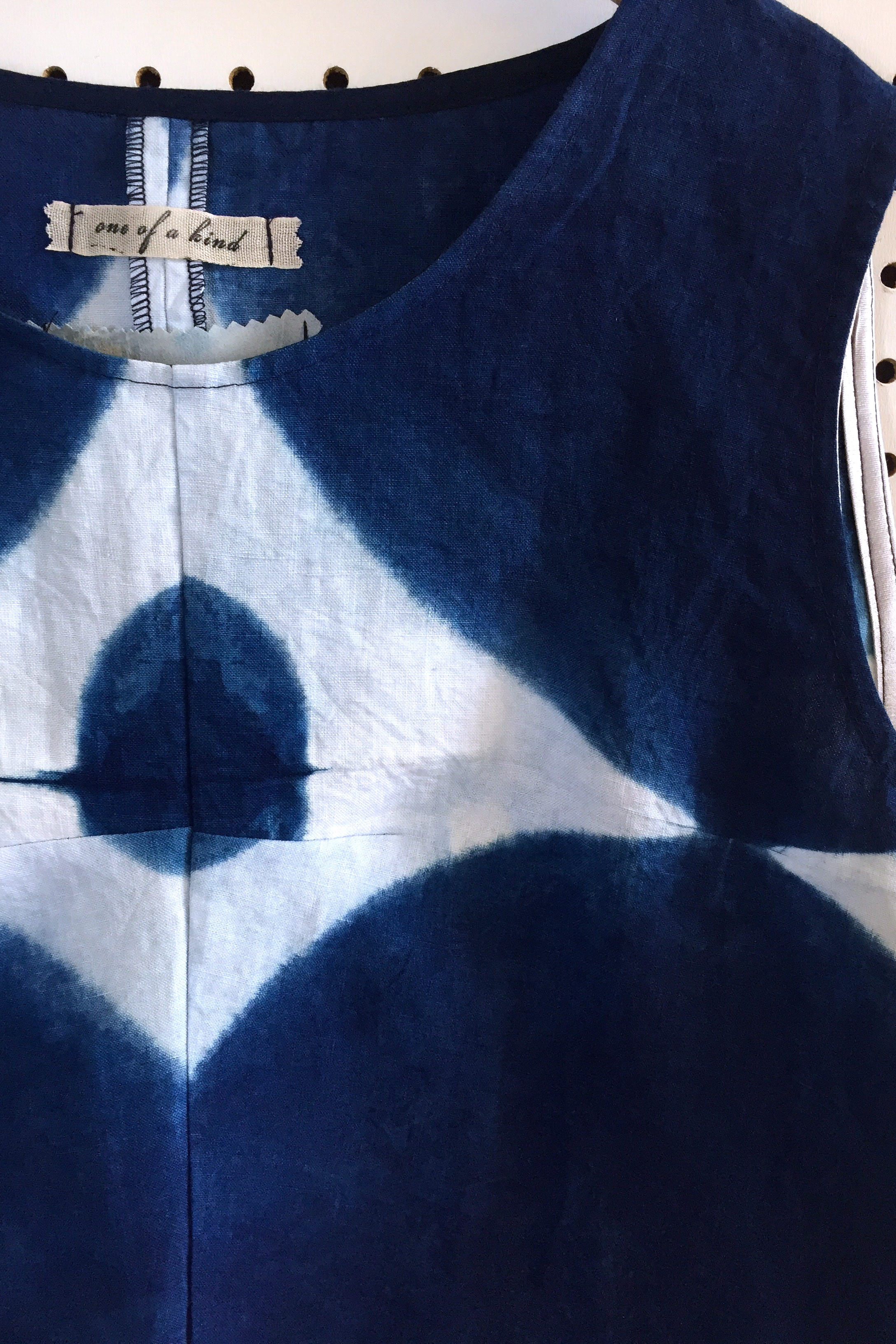 One of a Kind S , Explorer Tank
Beautiful one of kind linen tank. Bold resist print, back french seam, and contrast trim at neck and sleeves. Its cropped shape lends it to going with high waist trousers and skirts.
Fit: cropped and A line shape, sleeveless
Fabric: 100% linen, with natural indigo dye
Measures: 38" bust circumference, 21" full length.
Care: Hand wash, hang dry with cold water, press with hot iron, some color fade is normal during the first wash. Wash separately the first time. Dry clean.
sold out
This garment is part of a collaboration with textile artist Graham Keegan. A skilled natural dyer, Graham works out of his studio space in Echo Park. Each dye batch is small, and done by hand for quality, and consistency. He uses a variety of natural dyes, and this collaboration shows off his work with Madder root dye. The mottled appearance of these pieces is a characteristic of hand dyed items. All of the collaborative pieces are limited edition, or one of a kind. Jill and Graham select fabric together for quality, luster, and hand. Pattern and layout of the clothes has been carefully engineered. Certain of the pieces have been dyed with a folding process that requires precision, and can take over an hour for a 2 yard piece of fabric. Jill designs the garments, and cuts each one individually. The result is a one of kind dress or top.
See what fashion blog RackedLA has to say about our collaboration and the process of creating these pieces! Article here