One of Kind, Hand Dyed Soiree Wrap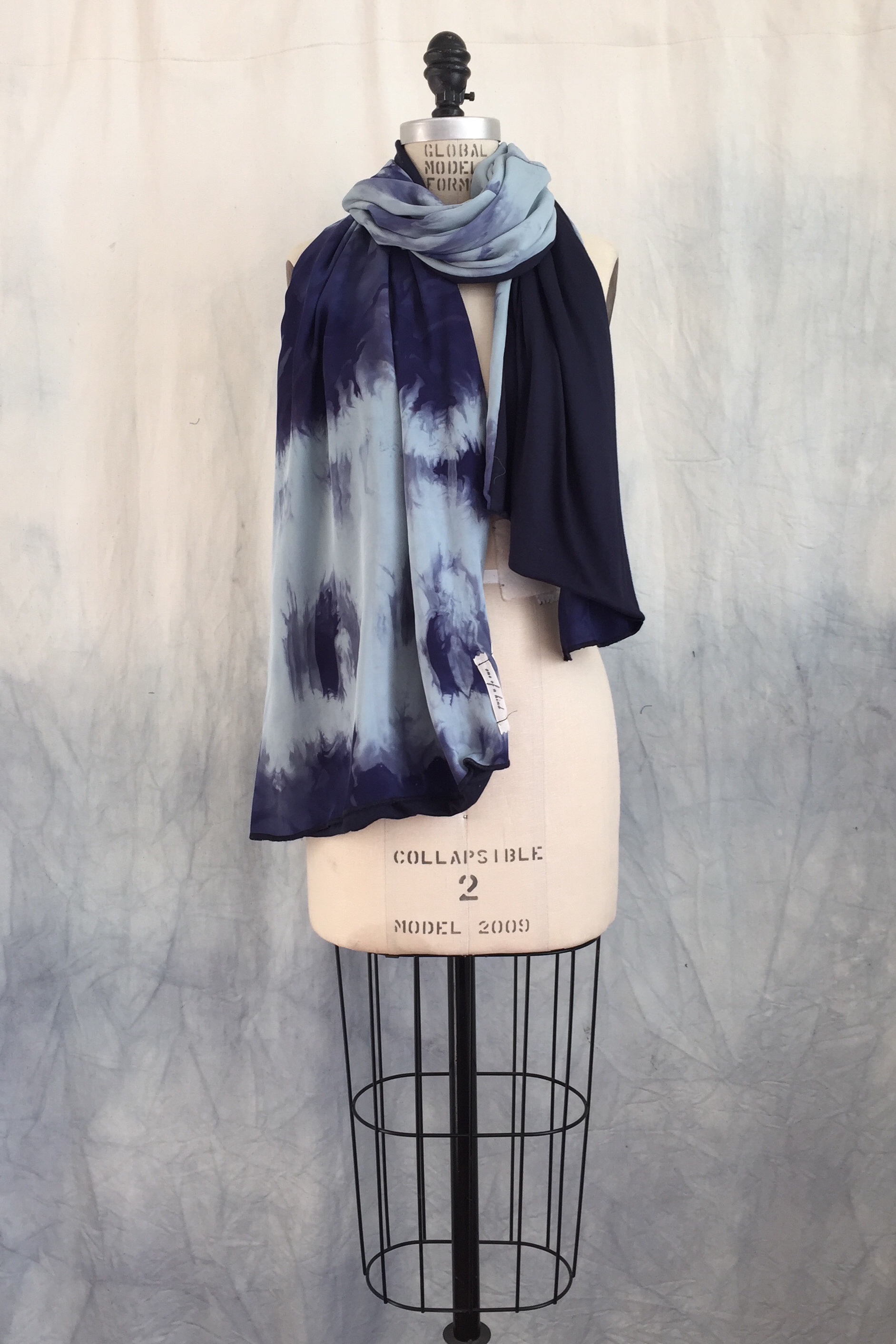 One of Kind, Hand Dyed Soiree Wrap
This light weight, wrap makes a perfect gift for the creative in your life. It's one of a kind, and so inviting you won't want to leave your house without it. Hand dyed matte silk on one side, and plush navy jersey knit on the other. This luxury scarf holds warmth between its soft layers, and makes a great travel accessory when getting on a cold plane. Blanket yourself with it's featherweight warmth on a cool day, or wear it under your coat for additional layering.
Fabric: 100% hand dyed silk, 100% modal
Measures: 70" x 20"
Care: Hand wash with cool water, or machine wash gentle in lingerie bag, line dry. Hot iron.
sold out