Planting Pants Small, Grey Sumac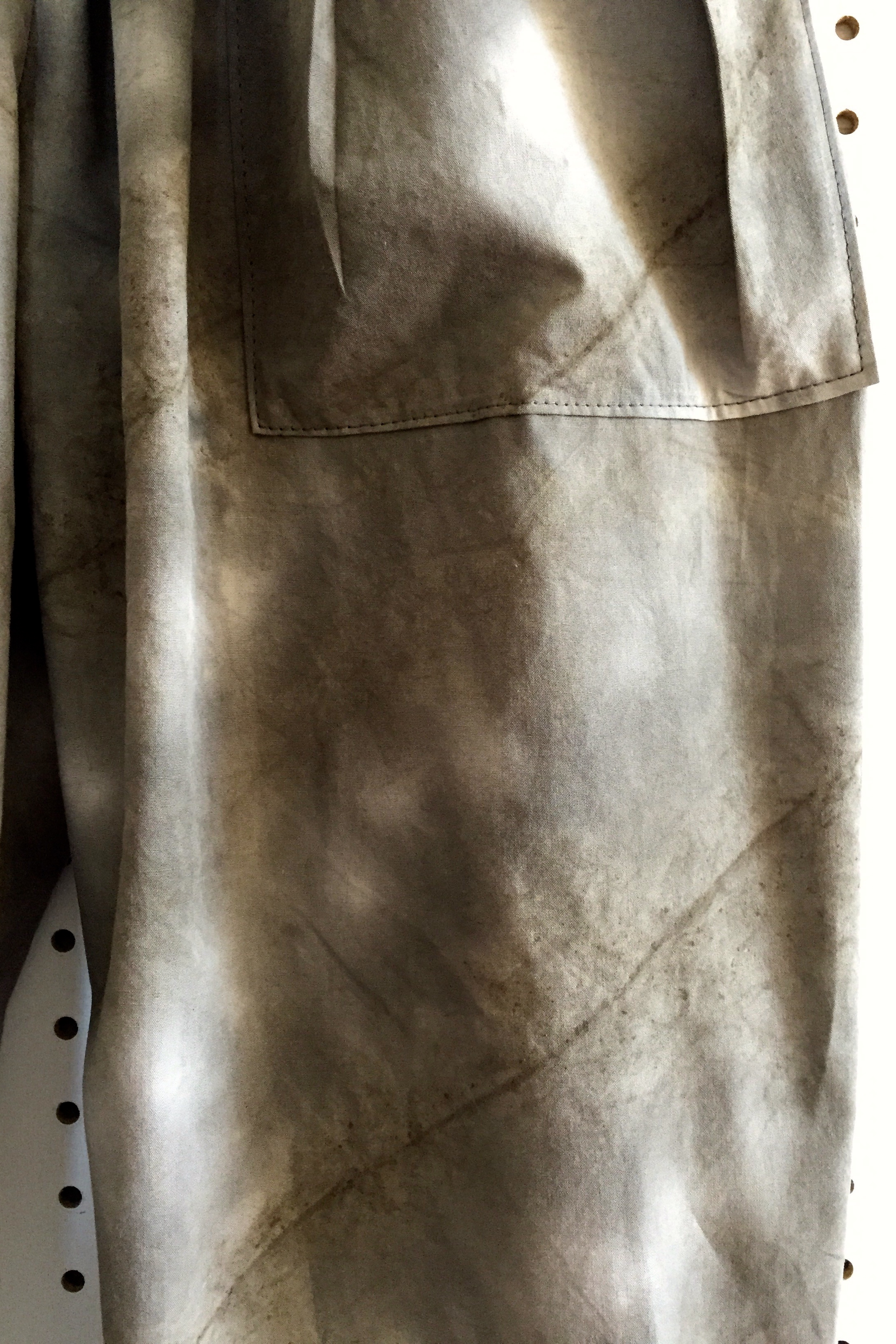 Planting Pants Small, Grey Sumac
Crafted with soft structure, these cropped pants have a flattering fit. Front waist is elasticized for ease of movement, with a fitted back to show shape. Pleated pockets make a striking silhouette. For styling, wear it with a front tucked tee, or a cropped top, and booties. Cuff them and wear with tennies.
Fit: Sits below waist, fitted in back, cropped length
Fabric: 100% hand dyed Cotton
Measures: 26" waist circumference; 33" full length, 27" inseam. Measurements are taken flat, but front waistline is elasticized and will stretch to fit.
Care: Machine wash with cool water, hang dry. May use hot iron. Hand dyed colors may fade, wash separately the first time.
sold out
This garment is part of a collaboration with textile artist Graham Keegan. A skilled natural dyer, Graham works out of his studio space in Echo Park. Each dye batch is small, and done by hand for quality, and consistency. He uses a variety of natural dyes, and this collaboration shows off his work with Staghorn Sumac. The mottled appearance of these pieces is a characteristic of hand dyed items. All of the collaborative pieces are limited edition, or one of a kind. Jill and Graham select fabric together for quality, luster, and hand. Pattern and layout of the clothes has been carefully engineered. Certain of the pieces have been dyed with a folding process that requires precision, and can take over an hour for a 2 yard piece of fabric. Jill designs the garments, and cuts each one individually. The result is a one of kind dress or top.
See what fashion blog RackedLA has to say about our collaboration and the process of creating these pieces! Article here