Cinched Journey Dress, Indigo Stripe Motif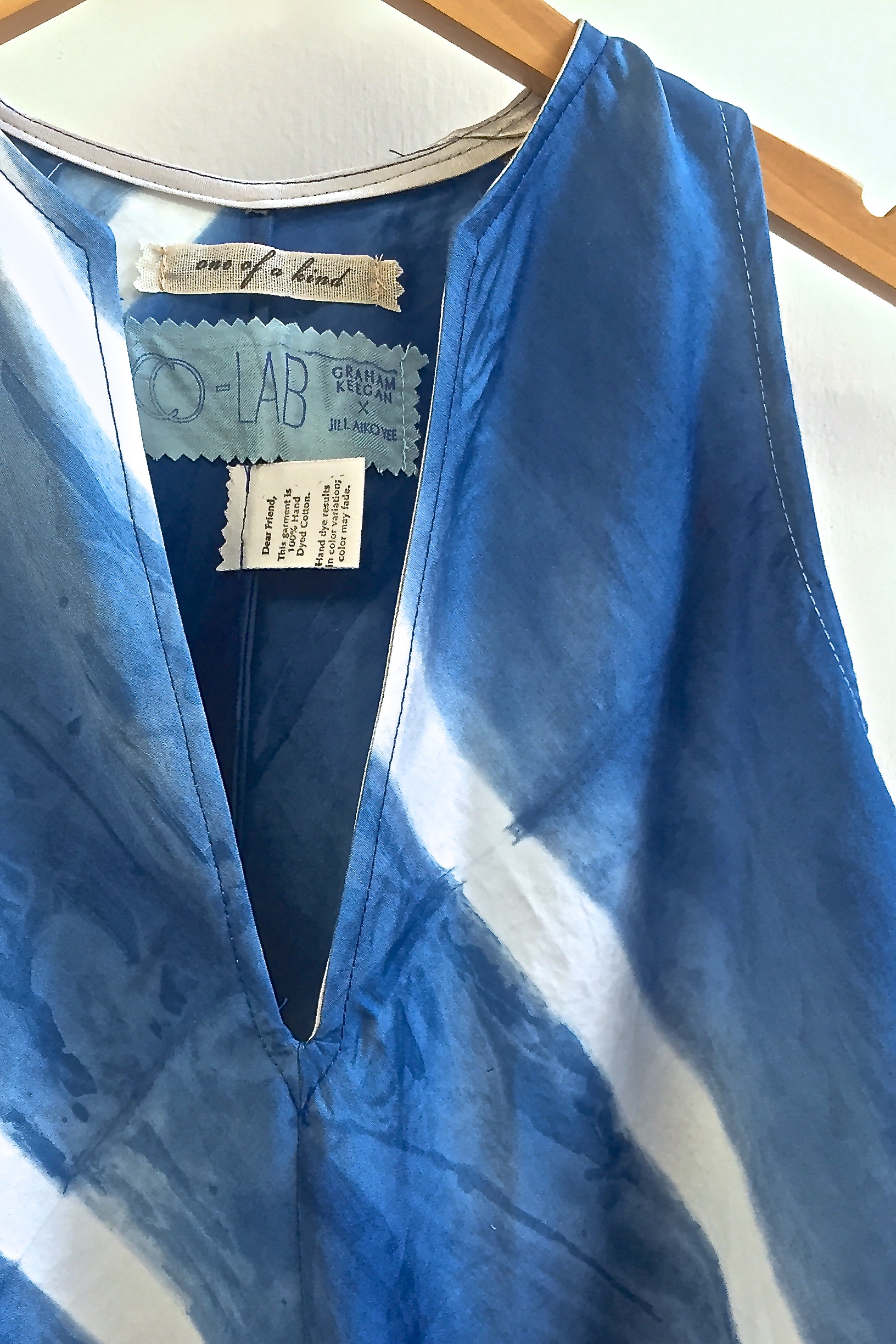 Cinched Journey Dress, Indigo Stripe Motif
This one of a kind sleeveless dress is hand dyed using indigo dye. It has a unique, graphic pattern, and features a V-cut neckline, racer back, fits loosely around the waist - or tighten it using the drawstring detailing in back - and tapers at the hem. It's the perfect solution to warm days and a relaxed demeanor. Pair it with moto boots and leather accented jewelry to toughen it up.
Placement of the motif will vary from dress to dress, and each dress will be one of kind - dyed individually, and cut and sewn individually to maintain the integrity of the artwork.
As with all items on this website, shipping within the USA is free, as are returns. International shipment is available.
Fabric: 100% cotton satin
Measures: 40" bust circumfrence, 32" length in front, 39" length in back. Measured from size S. Adjustable waist has drawstring in back, bias cut makes the dress collapse on the body.
Care: Dry clean or hand wash separately with cold water and hang dry. May use hot iron. Color may fade with hand dyed garments.
Made in Los Angeles
Free shipping and returns on all orders within the US
sold out
This garment is part of an artisan collaboration with textile artist Graham Keegan. A skilled natural dyer, Graham works out of his studio space in Echo Park, Los Angeles. Each dye batch is small, and done by hand for quality, and consistency. He uses a variety of natural dyes, and this collaboration shows off his indigo, and bougainvillea work. All of the pieces in this collaboration are limited edition. Jill and Graham select fabric together for quality, luster, and hand. Pattern and layout of the clothes has been carefully engineered. Certain of the pieces have been dyed with a folding process that requires precision, and can take over an hour for a 2 yard piece of fabric. Jill designs the garments, and cuts each one individually. The result is a one of kind dress or top.
See what fashion blog RackedLA has to say about our collaboration and the process of creating these pieces! Article here